Engineering & Product Development Team
·
Sweden HQ
Senior Software Engineer
The Opportunity
Do you want to get involved in work that makes a real difference? Trialbee is looking for a Senior Software Engineer to join our Engineering team.
You will be working with the latest technologies and play a significant part in shaping our unique SaaS products. 
You will build microservices that communicate using GraphQL and RabbitMQ. To store data, you will be using PostgreSQL. At times you might also assist with the Next.js (React) web frontend. Perhaps you will also add to our native mobile apps.
You will become part of our development team of 8 people and meet them every morning in a short standup. At least once every other week your contributions will be deployed onto AWS.
This position is based in Malmö, Sweden. 
Your Responsibilities
Write well designed, testable, efficient, and documented code
Peer review contributions from colleagues
Participate in planning and backlog grooming and provide input to the continuous improvement of the development processes
Suggest end-to-end software designs and solutions to implement features
Become owner of several microservices
Extend our automated test suites
Mentor junior and mid-level developers
Your Experience
As a senior software engineer you have experience with several projects, and you thrive by sharing knowledge and inspire less senior people on the team.
Experience in software development, problem solving and having your contributions deployed in production
Good knowledge of system design and architecture
Professional knowledge of JavaScript and JS frameworks or a willingness to learn JavaScript
Professional knowledge of SQL-based databases 
Experience in building APIs (GraphQL, REST or other)  
Fluency in both spoken and written English is a must
Preferably you hold a relevant Bachelor's or Master's degree
Life @Trialbee 
At Trialbee, we are all passionate about making lasting impact on patient recruitment for clinical trials. You will work in a collaborative and inclusive environment with a team of honest, fun, hardworking and lifelong learners.
You will work in an autonomous cross-functional team delivering product increments every other week.
On a voluntary basis you will join our bi-weekly internal tech talks and become an active partner of the software community in Malmö.
The Offer
A challenging, stimulating, and purposeful job in an exciting industry.
Health allowance, competitive salary, and pension package
Flexibility
Growth opportunities
Driven and ambitious team members ("Bees")
Social gatherings and activities
The Boss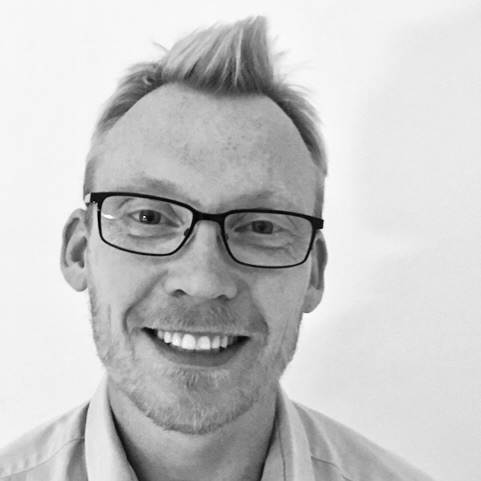 Hi, my name is Lars Vange Jørgensen, I am looking forward to welcoming you aboard. Having spent my entire professional life in software development, the last many years leading dozens of diverse software teams, I hope to be able to inspire.
I value learning, teamwork and challenging the status quo. I will challenge you to grow professionally and use or acquire the skills needed for you to succeed, today and tomorrow.
You will contribute to build a unique and disruptive software platform and daily solve challenges related to extending and getting the platform in the hands of our users. You will do it together with the entire team.
The Company
Trialbee is a software company dedicated to improving the implementation of clinical trials through our innovative technology. We help biopharmaceutical companies to match and enroll patients in clinical trials and optimize patient experience for the benefit of patients and our clients.
Trialbee works with a variety of customers and partners, across Europe and North America.
Your Application
Please click on the 'Apply Now' button to submit your CV. If you have any questions, feel free to contact lilja.kurppa@trialbee.com.
Contact
Lilja Kurppa
People & Talent Specialist – General Management & Administration
What we can offer you
Accelerating health & science

Our common goal to make the world a better place both unites and connects us as a world-class team.

Great Location

Our head office is located in the heart of Malmö, close to both trains and buses

Shared knowledge

Our team members are happy to share their knowledge and collaborate across departments.
Working at Trialbee
At Trialbee, every voice matters, and everyone makes a difference. As a team, we work hard every day to help improve patients' lives all over the world. But we also think it's important to have fun along the way, which is why we have frequent events like Happy Hours, potlucks, movie nights, games, and sports.
With our friendly and international team, every day at Trialbee brings something new to the table. Our mix of cultures makes it a truly vibrant, energetic and inspiring place to work at, and you learn something new every day.

About Trialbee
Trialbee is a dynamic software company with a single purpose of accelerating clinical research. We provide innovative software solutions that optimize the clinical trial process by enabling all stakeholders to easily communicate and collaborate on a joint platform.
Already working at Trialbee?
Let's recruit together and find your next colleague.